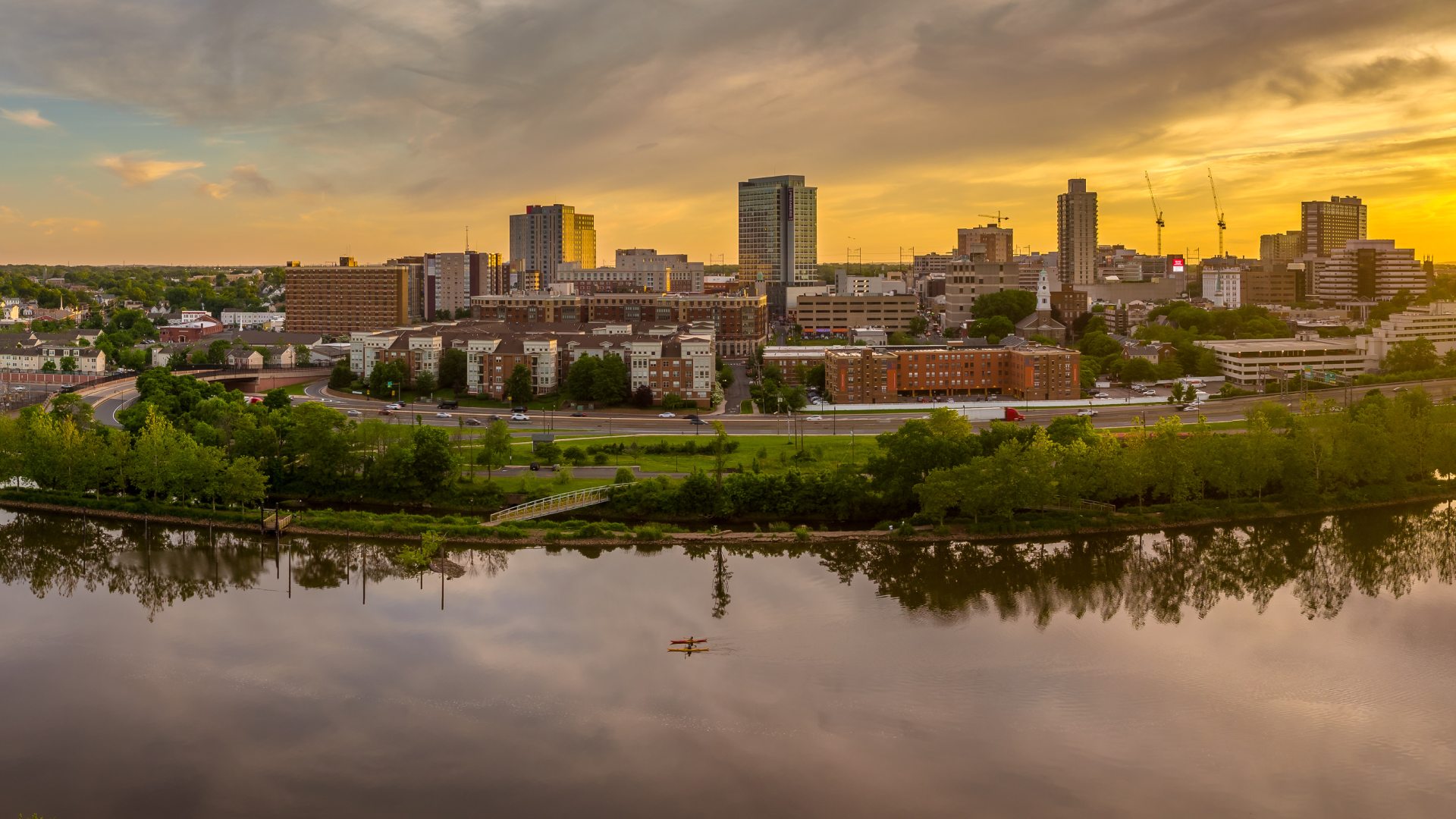 Raritan River Initiatives
The Raritan River has a rich history, which includes strong ties to Rutgers University. A number of entities from across the university are collaborating to transform the Raritan Basin into an interactive field laboratory that enhances the student experience, encourages and supports transdisciplinary research, and addresses real-world concerns of regional stakeholders.
Sustainable Raritan River Initiative (SRRI)
Rutgers University launched the Sustainable Raritan River Initiative ("SRRI") in 2009 to bring together concerned scientists, environmentalists, engineers, businesses, community leaders and governmental entities to craft an agenda that meets the goals of the U.S. Clean Water Act to restore and preserve New Jersey's Raritan River, its tributaries and its bay.
The Initiative, a joint program of the Edward J. Bloustein School of Planning and Public Policy (EJB) and the School of Environmental and Biological Sciences (SEBS), partners with other Rutgers schools, centers and programs to ensure the best contributions from the sciences, planning and policy.  The Initiative conducts conferences and topical workshops, provides technical assistance, and develops anchor projects that raise the profile of the Raritan River. Jeanne Herb and Richard G. Lathrop, Jr., serve as co-leaders of the Sustainable Raritan River Initiative.
Rutgers Raritan River Consortium (R3C)
R3C is a collaborative effort at Rutgers University's New Brunswick-Piscataway campus that recognizes the critical value of the Raritan and its environs to the social, economic and ecological integrity of the region that Rutgers calls home. Our mission is to utilize Rutgers' proximity to the Raritan to inform university-based education, research and scholarship and to apply our efforts, in collaboration with Raritan partners, to advance improvements in regional planning, policy and decision-making that positively affect the ecology and economy of the Raritan region. Read more in the 2016 Public Announcement.
Johnson Family Chair in Water Resources and Watershed Ecology (JFC)
On December 15, 2015, the Rutgers Board of Governors appointed Richard G. Lathrop Jr., professor of environmental monitoring at the School of Environmental and Biological Sciences, as the inaugural holder of the Johnson Family Chair in Water Resources and Watershed Ecology.
Besides his teaching responsibilities, Lathrop, a professor in the Department of Ecology, Evolution and Natural Resources, is the faculty director of the Rutgers Ecological Preserve. over 350 acres, the preserve features several streams that feed into the Raritan River and numerous public hiking and biking trails. He also directs the Grant F. Walton Center for Remote Sensing and Spatial Analysis, whose mission is to promote the development and application of geospatial information science and technology to address issues in the environment, natural resources and agriculture.
For more information, contact Rick Lathrop at lathrop@crssa.rutgers.edu or (848) 932-1580.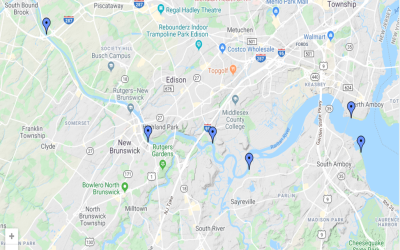 Little water quality data exists that can inform the safety of recreating on the highly urbanized Lower Raritan River. The Lower Raritan is actively used for fishing, paddling, catching bait fish, crabbing, jet skiing, wading and even swimming on a hot day, yet...